West Vinings Pediatric Group opened its doors in late December 2013. We are a small, private practice that strives to not only deliver excellent health care, but also to treat every child and family with the attention and respect they deserve. Our patients and their families are special and we want for them to feel that way.
Of course, providing our patients with excellent, up-to-date medical care is our highest priority. Our providers are committed to lifelong learning and are continually pursuing ongoing education to stay abreast of the latest in child health care. They closely follow the recommendations of the American Academy of Pediatrics and are also affiliate members of the professional staff of Children's Healthcare of Atlanta.
But, we also believe that coming to the doctor's office should be a pleasant experience. Our office is attractive, modern, and comfortable. And, our staff is friendly and warm. We think that you will enjoy the West Vinings experience!
At West Vinings Pediatric Group, we consider it both a great joy and responsibility to care for children. We take that responsibility very seriously. We understand that you have a choice of pediatricians in the greater Atlanta area, and we are honored that you would consider choosing us as your child's primary medical provider. We are confident that you will be pleased with the quality of care and service that we can provide you and your family.
Our Providers
---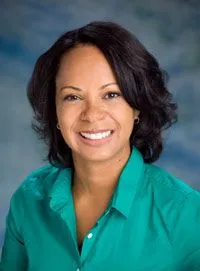 Crystal White, M.D., F.A.A.P.
Board certified since 2001
Fellow of American Academy of Pediatrics
Received B.S. in Biology from Spelman College, Atlanta, Georgia
Received M.D. from Case Western Reserve University, Cleveland Ohio
Completed residency training in pediatrics at Tulane School of Medicine, New Orleans, Louisiana
Hometown: Albany, Georgia
Dr. White has practiced general pediatrics in the Atlanta area since 2001 and worked for a large, multispecialty group in the Smyrna area from 2003 to 2012. She is very interested in preventive health and in overall wellness including mental and emotional health. She strives to empower parents and kids with the information they need to be healthy.
Dr. White describes herself as an "amateur foodie." She enjoys sampling great restaurants and cooking (and is running out of space for all of the cookbooks and cooking magazines). She is also a lover of the arts, especially music and dance, and enjoys attending the symphony and the ballet.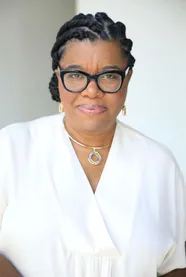 Lisa Winters-Smith M.D., F.A.A.P
Board certified since 1999

Fellow of American Academy of Pediatrics
Received B.S. in Biology from Marquette University in Milwaukee, WI
Received M.D. from Medical College of Wisconsin
Completed residency training at Children's National Medical Center in Washington, D.C.
Hometown: Milwaukee, Wisconsin
Dr. Winters-Smith enjoyed 18 years of practicing academic pediatrics at The University of Chicago Medical Center before relocating to Atlanta with her husband and two sons in 2014.
Though Dr. Winters-Smith's primary focus is in the general care of infants, children, adolescents and young adults to the age of 21 years old, she has particular interests in asthma care and in supporting families with children who have both educational challenges and talents.
Anyone who knows Dr. Winters- Smith, comes to appreciate the connectedness she cultivates with the families she partners in caring for.…and those who know her really well, will tell you she loves to laugh, encourage others to laugh and that she is a true cinephile: a lover of movies!
Dr. Winters-Smith prefers Marvel comics over DC, enjoys sharing a really good cup of coffee and conversation with "The Gurlz", she loves engaging with kids in youth ministry, working in medical missions and traveling.
---